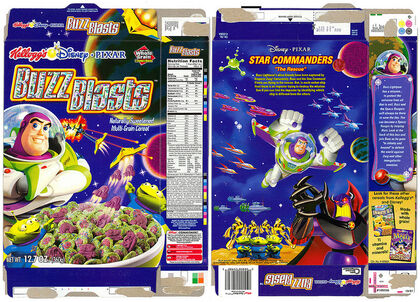 Description
Edit
"Naturally Sweetened Multi-Grain Cereal"
Buzz Blasts Cereal emerged in supermarkets at the same time as two other Disney/Kellogg's cereals: Mickey's Magix and Hunny B's.
In a press release announcing the cereals, Buzz Blasts were described as having "multi-colored flying saucer cereal shapes that 'orbit' around Buzz Lightyear, the aliens, and rocket-ship graham pieces." and "A Buzz adventure continues on the back of the cereal box".
Kellogg's
Advertising Character
Edit
Buzz Lightyear
Introduced
Edit
2002
Discontinued
Edit
2005
Marketing
Edit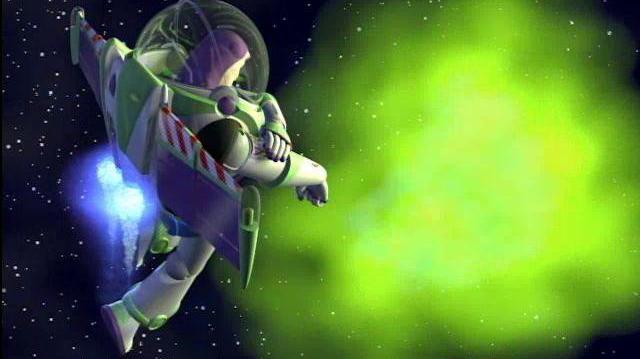 Other Varieties
Edit
Hunny B's, and Mickey's Magix
Ad blocker interference detected!
Wikia is a free-to-use site that makes money from advertising. We have a modified experience for viewers using ad blockers

Wikia is not accessible if you've made further modifications. Remove the custom ad blocker rule(s) and the page will load as expected.